From biking to boarding to busing, the way Ag Nation rides is as diverse as our student body. Take a peek at how UC Davis rides!
1. Bikes
Davis' small town vibe makes it the PERFECT environment to ride your bike — sometimes, it's even faster than driving! UC Davis is one of the first-ever designated "Bicycle Friendly Universities" by the League of American Bicyclists, tailored to promote the safety of bicyclists. (UC Davis photo)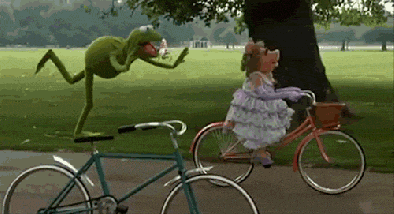 According to a Campus Travel Survey for UC Davis, 47 percent of undergraduates commute to campus by bicycle. Bikes here, bikes there… it's pretty rare to NOT see a bike near you! (giphy.com video)
2. Unitrans
In 1968, the Associated Students of UC Davis (ASUCD) purchased double-decker buses. Today, the Unitrans transit system is a trademark feature of Davis life and is fully operated and managed by students, for students. (UC Davis photo)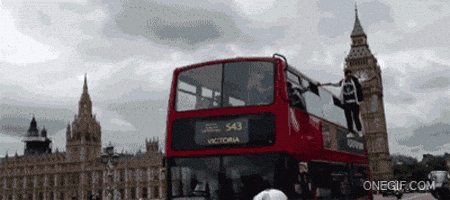 Last call D line! (giphy.com video)
3. Safe Ride
The UC Davis Police Department has made major efforts to promote student safety on and off campus through its Safe Ride service. The department now owns a 12-passenger van, an 8-passenger van and a wheelchair assistance vehicle all students can access for free. Download the TapRide app on your smartphone to access the service at the touch of a button; you can request a ride from anywhere on campus. (UC Davis photo)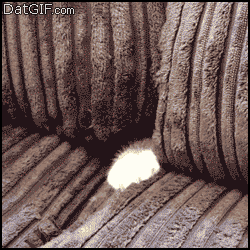 At UC Davis, safety is at your service. (giphy.com video)
4. Amtrak
No car? No problem. Capitol Corridor is a 168-mile passenger train route operated by Amtrak that travels from Auburn to San Jose. These trains have free wi-fi, power outlets and comfy seats. Want to get away? Amtrak also provides trips to Portland, Seattle, LA, Reno, Salt Lake City, Denver, Omaha and Chicago. (UC Davis photo)
Next stop, Davis!
5. Equestrian Center
The 25-acre Equestrian Center operates extensive year-round English- and Western-riding programs. Located on campus, the center features horse-boarding facilities, a 45,000-square-foot covered riding arena, a regulation dressage court, four barns and several pastures. Whether you are new to the sport or an experienced rider, you'll gain skills and confidence under the direction of our professionally trained staff. (UC Davis photo)
Ride on, Aggies. (giphy.com video)
6. Zipcar
In 2009, Zipcar partnered with the city of Davis to bring car-sharing services to the community. Six years and running, several pickup locations throughout Davis have been set up for members. These self-service cars are accessible 24 hours a day, by the hour or by the day, providing an economical and environmentally friendly alternative to owning a car. (UC Davis photo)
At UC Davis, we're all about that green.
7. Yolobus
Hitch a ride anywhere in Yolo County with Yolobus. This service is green friendly, with one of the first of its kind to boast compressed natural gas buses; there's also room for your bike. (Paul Telford/Yolobus photo)
As of 2016, Yolobus has logged over 3.5 million miles on its CNG buses — that's enough to circle the earth 130 times! That's not magic; that's the power of green.
8. Davis/Berkeley Shuttle
This intercampus bus service provides a ride to and from Berkeley seven days a week. All you need is a reservation and $12 for a one way trip and you're ready to go. (UC Davis photo)
Ditch your car, and make the trip via bus; the Earth thanks you.
9. Tipsy Taxi
Drinking and driving is not an option. Tipsy Taxi is a phone call away. The service provides UC Davis students safe rides from and to anywhere in the city of Davis. (UC Davis photo)
Taxi, taxi!
10. Mobility Assistance Shuttle
Available to anyone with a temporary or permanent disability, the Mobility Assistance Shuttle will get you to class with minimal hassle. (UC Davis photo)
Sit back and enjoy the ride!
Primary Category
Secondary Categories
Tags