UC Davis News and Media Relations Intern Leigh Houck contributed to this blog
Every August, local artists come together in Sacramento for Wide Open Walls, an 11-day mural painting marathon. To kick off the festival, Crocker Art Museum today will host Artmix evening from 6 p.m. to 9:30 p.m. Artmix, an adults-only art party, will feature everything from live music and dance performances to a group mural. 
WOW At a Glance
Aug 8 - Aug 18
Sacramento
This year, more than thirty artists will create larger-than-life pieces for Wide Open Walls.
Click here for a map to all the locations and artists' information for this year's murals.
The festival will wind down Aug. 17 with a street party, live art installations, and concert on Capitol Mall from 6-11 p.m. The concert will feature Sage the Gemini and DJ James Kennedy, among other artists.
To learn more about some of the featured artists and their unique artistic styles, see this story.
Murals beget other murals
Murals have become a beautiful fixture around Sacramento. The Wide Open Walls event inspires others to create art on walls throughout the year, in cooperation with business and nonprofits who let the artists paint their property. In many cases, areas awaiting redevelopment become an open canvas that gives artists an outlet and brightens the city.
I stumbled across an example of one of these works a few weeks ago on J Street near 11th Street. I don't know who the artist is, but it's a wall adjacent to a torn out parking lot. I believe the building is scheduled to be refurbished or torn down. It offers rest for the eyes on an otherwise unsightly strip of land.
And, because Friday marks the beginning of Elvis Week, an annual commemoration of his death, I just have to include it here. Elvis appears to be crying as he looks out on this torn and littered parking lot.
Other events in the region offer interactivity
Folk Jam Music Session, UC Davis Arboretum, Wyatt Deck near the redwoods, Friday Aug. 9, noon 

Got a song in your heart? Grab your instrument of choice and head down to Wyatt Deck at the arboretum this Friday. Enjoy the summer weather while playing informally with other local musicians. All are welcome.

august August, Davis Arts Center, Friday Aug. 9, 9 a.m. through Aug. 23 

Interested in local art of all mediums? august August, an annual gallery of pieces created by Davis Arts Center staff, opens this Friday 9 a.m - 6 p.m. Stick around for the free reception held 7-9 p.m. to meet the artists. The reception will also include dance performances by the Davis International Folk Dancers and by Susie Pike's Capoeira class.

Cara Emilia Painting Class, Three Ladies Cafe, Davis, Saturday Aug. 10, 3 p.m. to 5 p.m. 

Want to get creative but need some guidance? Come paint an apple tree branch under the tutelage of local artist Cara Gregor. All materials are included with $25 ticket. Food not included but available at Three Ladies Cafe until 4:30 p.m. All ages welcome.
Capital Culture List
The UC Davis Podcast and Blog features The Wiz, Music, More about Wide Open Walls, and more.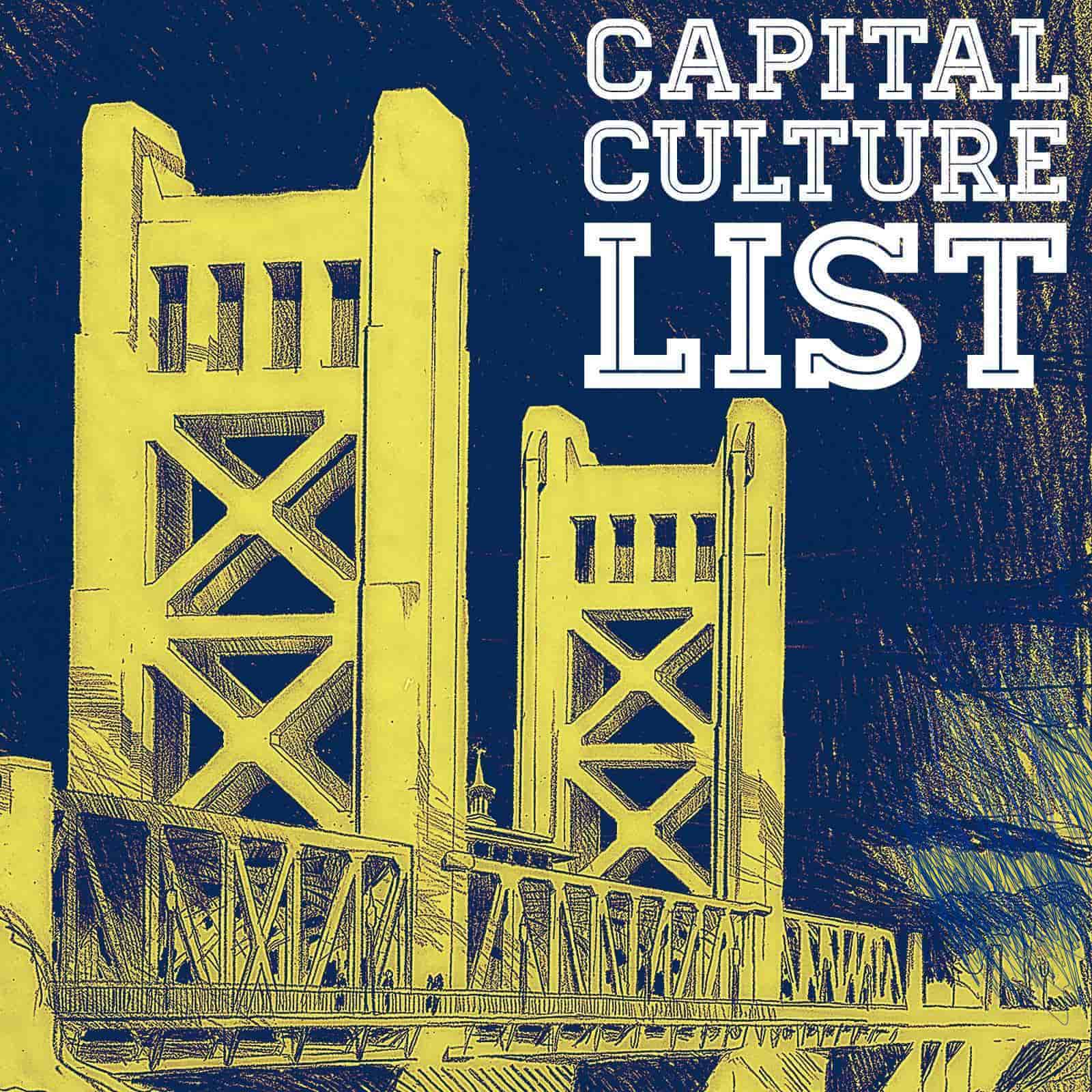 Primary Category
Tags